Prinsesa
A father reacts when his young son daydreams of being a princess. Inspired by the Philippines Singkil dance.

---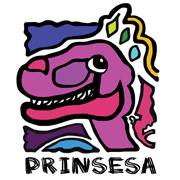 Rey, a young Filipino American father, recalls the Singkil folk dance tale to his children to calm them after an earthquake, but his young son, Jojo, seems to identify more as the princess than the prince. Should Rey "straighten out" the boy to prove his own masculinity to his friends?
"
Prinsesa"
,
Produced by Ilena Ferrer for
RDM Studios, and featuring
beautifully animated Singkil dance sequences, filmed under the leadership of on set Visual Effects Supervisor, Michelle Prevost, premiered
at the 22nd Scary Cow Film Festival on March 1, 2014. Since then, "Prinsesa" has gone on to screen and win awards at some of the most prestigious film festivals worldwide.
For a complete list, go to
http://rdmstudios.com/prinsesafilm/screenings/.
---